Dementia Prevention Naturally: Evidence-Based Strategies to Enrich Cognition
00001234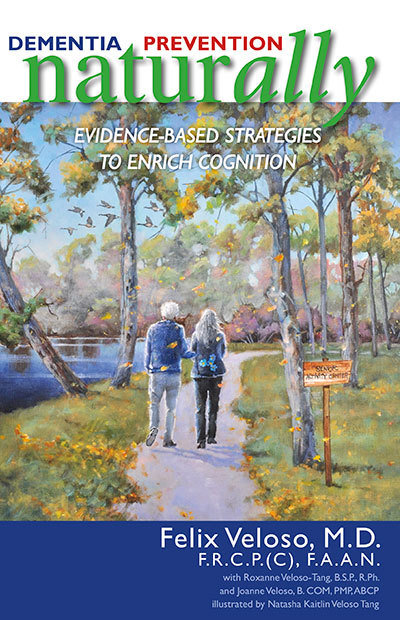 Unless preventative measures are taken, a new dementia patient will be diagnosed in Canada every two minutes of the next 30 years.

Dementia Prevention Naturally provides evidence-based natural, healthy lifestyle strategies that can slow progression of cognitive impairment (so you will not develop dementia in your lifetime).
By (author):Felix Veloso, M.D., F.R.C.P. (C), F.A.A.N.
Illustrated by:Natasha Kaitlin Veloso Tang
With:Roxanne Veloso-Tang, B.S.P., R.Ph.
ISBN:9781927756119
Publisher:Your Nickel's Worth Publishing
Date:2014