Motive aus dem Würmtal: Maler Fritz Stehwien zeichnet im Würmtal, 1958-1968
00001721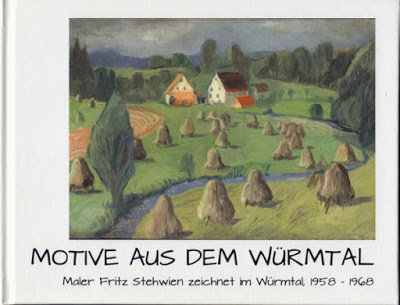 Two compilations of paintings and sketches in and around southern Germany are now complete.The books are wonderful to look at for anyone, but bring back many memories for anyone who is familiar with the areas that Fritz Stehwien captured in his travels while living in southern Germany.
is an illustrated tour through the Swabian Valley in southern German through the eyes of German-Canadian artist Fritz Stehwien. With paintbrush or pencil, Fritz captured many idyllic and historic views from the village of Döffingen, where he and his young family lived for 10 years.
Illustrations are high resolution reproductions from originals, with sizes, materials, and titles in German. Includes a brief biography of the artist in both German and English.
ISBN:9780991964932
Publisher:Landscape Art Publishing
Date:2018
By (author):Barbara Stehwien