Paths to the Stars: Twenty-Two Fantastical Tales of Imagination
00001675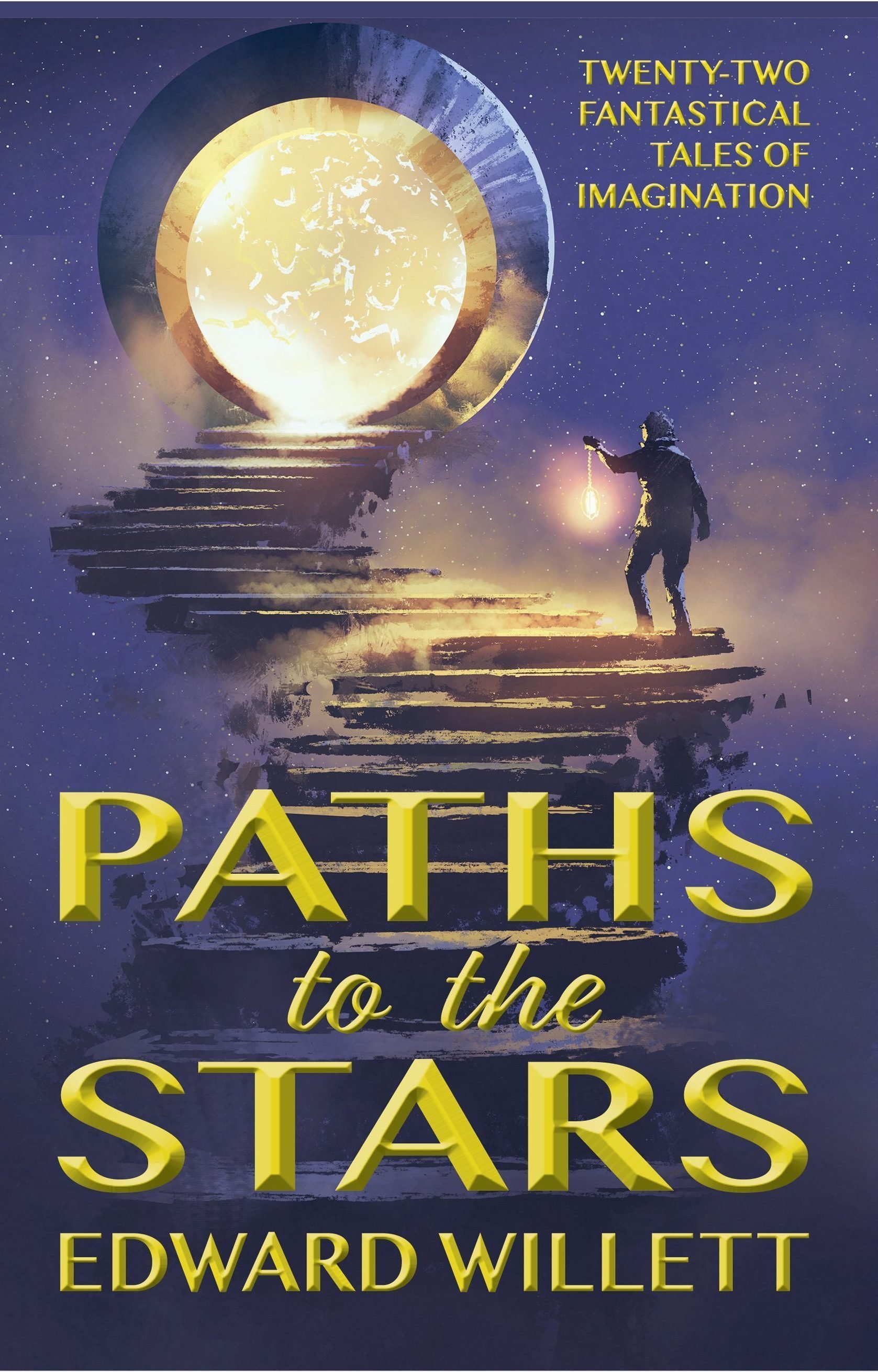 From Edward Willett, Aurora Award-winning author of Marseguro, The Cityborn, Worldshaper, and (as E.C. Blake) the Masks of Aygrima trilogy (all from DAW Books), the Shards of Excalibur series (Coteau Books), and many others, comes twenty-two tales of fantasy, science fiction, and fantasy, drawn from a long career of telling tales.

A young musician dreams of playing his songs among the stars...A Broadway performer on the lam is forced to direct aliens in The Sound of Music...Strange vegetables with dangerous properties crop up in small-town Saskatchewan...A man with a dark secret gets his comeuppance on a windy night on the prairie...An elderly caretaker on the Moon preserves the memory of the millions who died on Earth's darkest day...A woman and a bat-like alien must overcome their own prejudices to prevent an interstellar war...

From the far future and the farthest reaches of space to the Canadian prairie, from our world to worlds that have never existed to world that might some day, rich realms of imagination and the fascinating characters and creatures who populate them await within these stories, some previously published, some seeing print for the first time.

Time to go exploring...
By (author):Edward Willett
ISBN:9781999382704
Publisher:Shadowpaw Press
Date:2018