Possessions: Their role in anger, greed, envy, jealousy, and death
00001652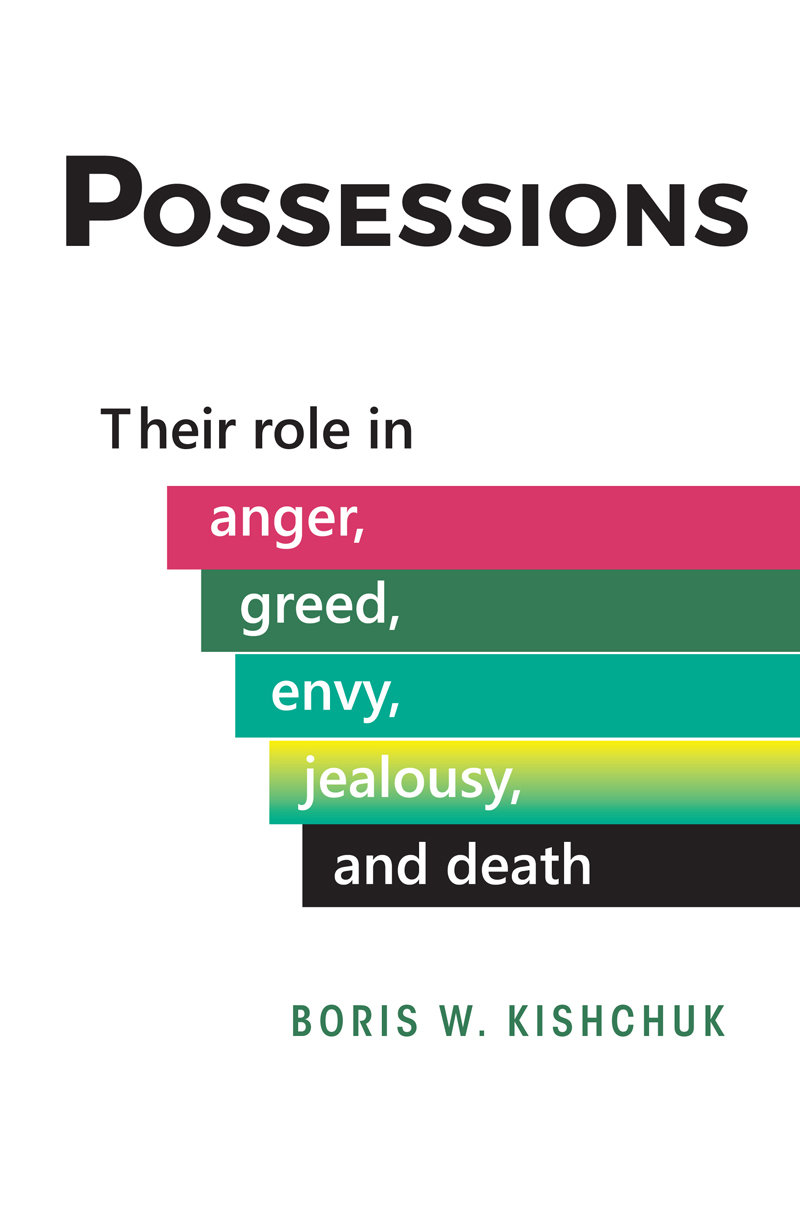 Basic possessions such as food, shelter, and clothing are essential to our daily well-being. When we attain more than the essentials, life becomes complicated and there is more room for harmful behaviours to arise. Author Boris Kishchuk examines how possession, in its various forms, affects people and society, particularly in the negative sense.

The interplay between possessions and anger, greed, envy, jealousy, and conflict is examined by way of historical examples, including those of murder and war caused from the pursuit of more possessions or territory.

Are we born with the desire to possess or is it a learned reaction?

Does culture, self-uncertainty or fear influence our desire to possess?

What do major religions say about possessions?

What do our possessions say about ourselves?

And what are some of the consequences of an excessive desire for possessions?
By (author):Boris Kishchuk
ISBN:9781927570425
Publisher:DriverWorks Ink
Date:2018