Seasons of Plenty: A Cookbook Celebrating the Holidays
00001251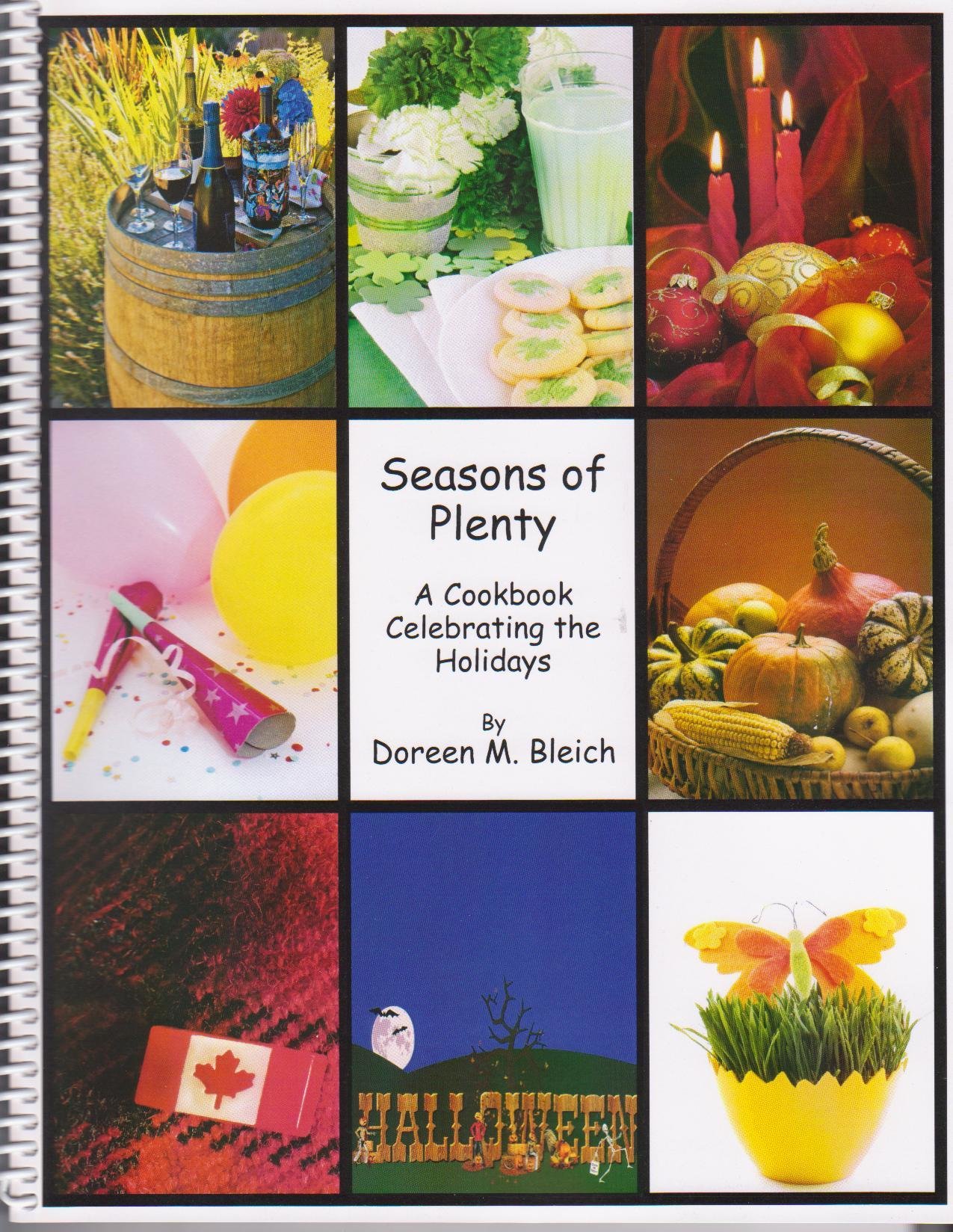 "Holidays are special times. It is on such occasions that people gather together to celebrate. An integral part of any celebration is the food. These are the occasion when you may want to make some extra effort - even those who don't cook much or often. Presenting a delicious meal is satisfying and guaranteed to make you appreciated. If home delivery isn't an option or you just want to try something new, this book is for you. All the recipes are ones I make regularly in my home, so they have all been tested on real people. Besides creating dishes that will impress and satisfy your guests, I have tried to use the fruits and vegetables that are in season.

For each holiday I have made menu suggestions - traditional as well as unusual. But, they are only suggestions to help you plan holiday meals. Mix and match, find your favourites and use them whenever you choose - holidays or regular everyday meals.

My wish for you is that you will find holidays and gatherings of friends and family pleasant and enjoyable events, rather than occasions of stress and frustration. May all the holidays of the year be celebrated with joy and good food!
By (author):Doreen Bleich
ISBN:9780973116717
Publisher:Doreen M. Bleich
Date:2013